We're pleased to announce the latest feature available inside our data feed performance analytics allowing you to monitor how product price changes affect its performance.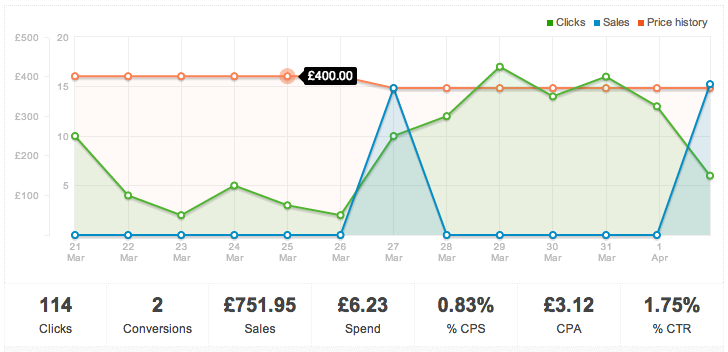 In the shopping industry, especially the online based, the price is one of the main factors (along with seller reviews) responsible for the sales performance due to wide usage of price comparison search engines and other shopping platforms allowing a buyer to very easily see which shop sells the product in the best price.
Hence its very important to stay on top of your pricing when compared with your competitors you are listed with. But its equally important to see what is the effect of the price change on the Conversion Rate and the Return of Investment.
We hope that our new feature will help you to make a better decision about your pricing and combined with our Competitor Price Analysis feature help to drive even more sales to your business.