Wondering how items which you have added to your online shop last week, or a year ago perform across shopping channels? Wonder no more.
We have just released a new way of filtering performance reports which will allow you to see how items added to your store at any given time perform.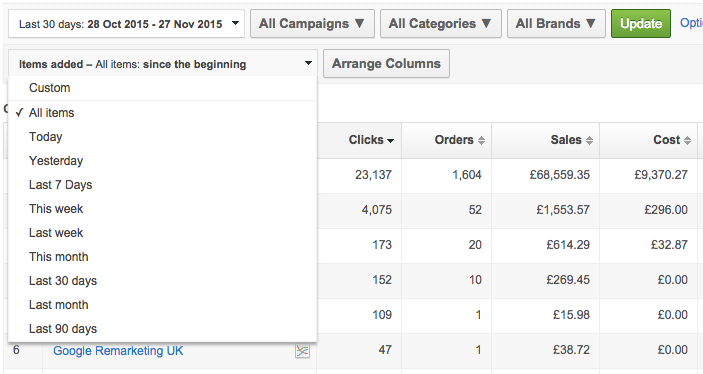 As can be seen above, you can specify a date allowing you to check how products added at any given time perform now or during any date range.
We hope this feature will allow you to see how given stock behaves, e.g. if products which have been added to your store 6 months ago are still worth promoting or should be discounted and sold to make a room for new items.
Let us know if you have any questions and stay tuned for any new releases.