Optimising Google Product Listing ads campaign requires a dual approach since it acts as a Comparison Engine across Google Shopping and as a paid ad format on Google Web Search.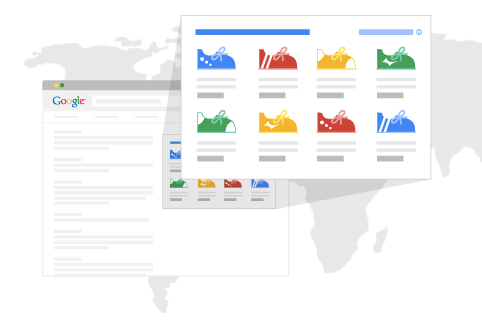 So top 10 things to remember when trying to get your campaign to perform better include:
Monitor your campaign closely and frequently.

It's very important to constantly keep an eye on your campaign. Google PLA campaign is like a living organism sensitive to any environmental changes. There already is or will be someone trying to outbid you to get your position in rankings so by constantly keeping an eye on your performance you can react quickly to any changes.

Don't be a commander, be an arbiter.

Don't presume which items sell and which don't, let your users decide instead and act accordingly by giving those items bigger room for exposure. Increase bids across items which convert within your desired return and reduce where performance is bad thus saving your budget towards the good performing items and bringing more money back.

Structure your bids fairly.

Setup your bids adequately to the product price and the return you can get from it once sold. You don't want to bid more on a low priced items than on higher priced ones usually, the latter needs bigger bid but can also bring you more revenue once sold.

Keep optimising your bids on a product level frequently.

When tweaking your bids, make sure you do it on a product level and not only on a group level since you don't want to lower down on an entire group due to just handful of products bringing it down. Based on our experience campaign can be successfully optimised to meet its desired return by constantly tweaking item bids hence tailoring their exposure to meet your goal.

Keep researching negative keywords.

Although you can't use positive keywords in PLA you can still specify the negative ones. You can narrow down your campaign's audience thus improve its performance by filtering out keywords bringing you no value. An example can include keywords implying no buying intend such as feedback, specification or hire.

Take advantage of valuable performance data to spot activity patterns.

Keep an eye on device's reports as well as timing reports as there might be some device, a day of the week or hour of a day during which your campaign performs particularly bad or good. Knowing that you can react by setting up ad scheduler and bid modifier to optimise your campaign even further.

Make sure you are competitively priced.

Since Google lists you directly against people selling same or very similar items as you and display both of your prices, pricing plays a very important role to drive relevant traffic to your website.

Keep experimenting with your content.

If you are trying to sell seasonal or branded items it might be a good idea to include the season or brand name inside the title so it can help with relevancy scores, on the other hand, if you are trying to target people searching for generic items and not being concerned about brand or season, adding it into the title might take extra space which is already limited so keep experimenting to measure and to see which strategy brings you better effects.

Keep collecting user reviews.

Star ratings are very helpful for the customers to decide whether to buy or not to buy an item from you especially where price difference between buying from one shop or another is small or not existent, in those instances reviews might become your greatest allies.

Invest in the right software.

Having the right software can save you lots of time and money by automating labour intensive yet very important tasks like daily item level bid management and providing you with very clear insight into how your campaign performs and what is being purchased by customers finding you via Google PLA.

Therefore Feed Optimise provides all our customers with advanced yet easy to use feed management, bid management, content management and performance analytics software providing you with tools helping to manage all those 10 points mentioned in this post for you plus more therefore making your Google PLA campaign profitable and providing you with valuable insight into your performance.

Tasks which are not easy to achieve directly under AdWords like price tier bidding or item level bidding auto-optimisation can be set with just a few clicks using our tool and if you need someone to help you with anything, we are providing consultancy, training as well as dedicated management service.

And please, don't take me wrong, I am fully aware that there are lots more points to keep in mind when optimising your PLA campaign, some are very obvious and should be sorted before starting campaign - like don't promote items you can't sell; or very complex ones - like to be in a group or not to be, but the reason we listed those not others is that they seem to play the major role when optimising your Google PLA campaign performance.
Let us know if you have any questions and feel free to get in touch to speak with us regarding your Google PLA campaign performance and how it can be improved.