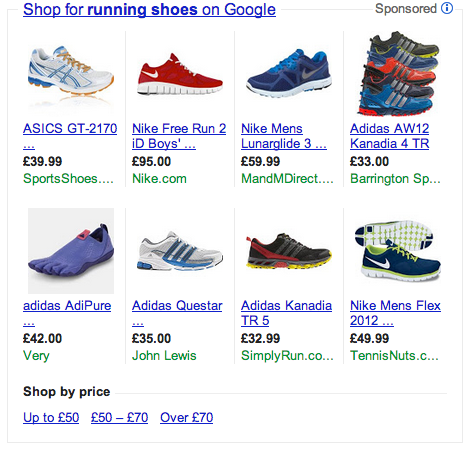 We are pleased to announce 3 new additions into our Product Listing Ads Management tool - Negative Keywords Management, Bidding Structure and Promotional Line Updates.
1. Negative Keywords Management
Product Listing Ads differ from the TextAds in a sense that you can't directly control what triggers your query, Google figures that out based on your product details such as title, description, category etc. however you can directly control what should not trigger your query - Negative Keywords.
We have built directly into our system a very easy to use interface allowing you to control and even discover searches which might be a good candidate for the negative keyword status. You can find and add them across each adGroup/bid level individually giving you very flexible yet easy to use optimisation tool.
2. Bidding Structure
Correct bid structuring can directly affect your performance optimisation capabilities, therefore, it's important to allow for a flexible control over your max CPCs as well as negative keywords management helping to reduce unwanted clicks and improving your Conversion Rates.
Having a proper structure across your bids gives you an ability to apply highly relevant negative keywords. Relevancy and flexibility are very important factors here as very often there might be a case where campaign level negative keywords might help to some products but reduce exposure to others. Breaking negative keywords down into relevant groups is the key to success.
That might require lots of work to set up, especially if you have a big number of products, the good news is that we have designed a system which automatically structures all for you based on your bids so you can focus just on how much you want to bid and where and structuring will be automatically done for you.

3. Promotional Line Updates
And the 3rd update is an ability to edit Ads promo messages. Promotional message is an optional 45 characters long line of text allowing to highlight additional information that relates to your products, e.g. Save 10% with coupon code FO10% at checkout; Free UK Delivery on all Products.
You can update your promo message across any bidding group you have set directly inside our system, therefore, you might have different promo lines for each category or brand or both.

We are proud to be a certified Google AdWords Partner (click on the badge to verify) so If you need any help regarding Optimisation and Management of your Product Listing Ads or have any questions, feel free to contact us at any time.