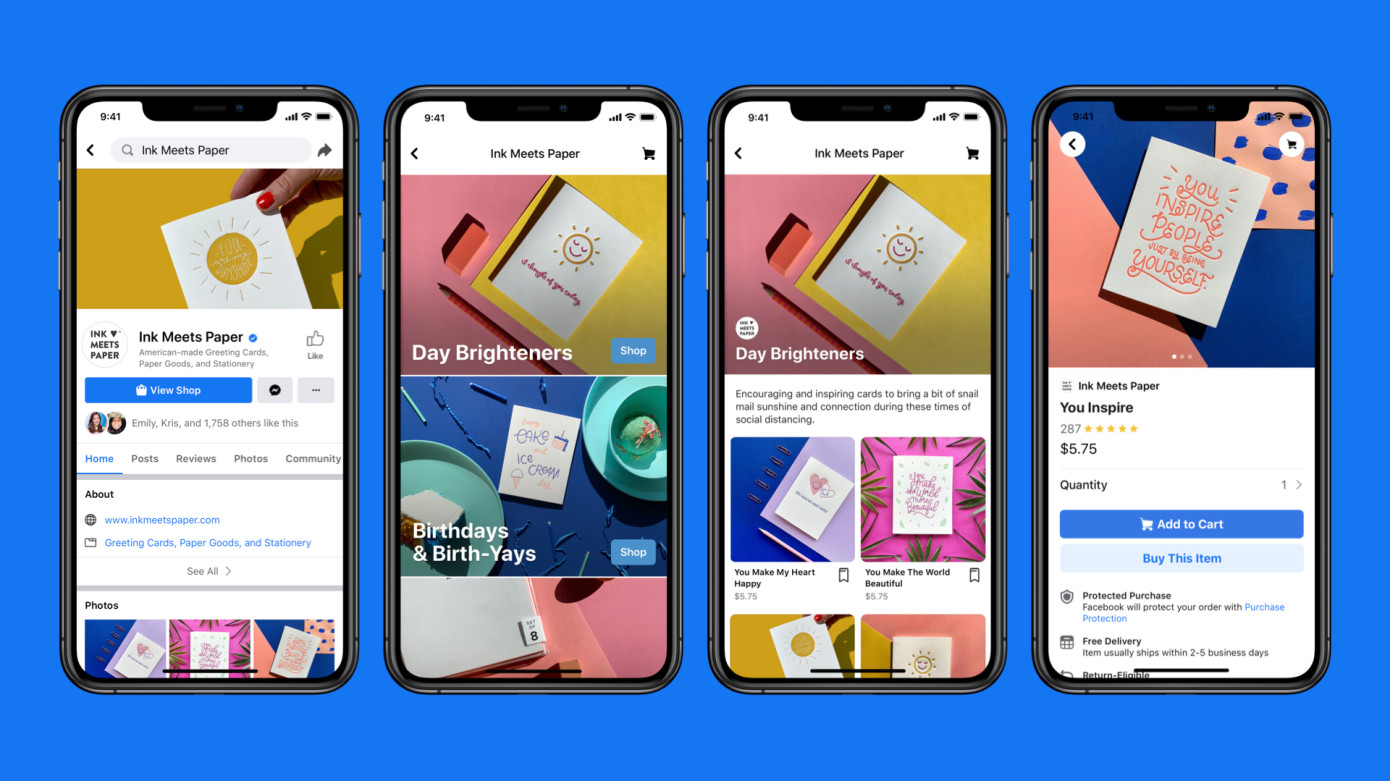 Image Credit: Facebook
This month, Facebook launched its Facebook Shops platform across Facebook and Instagram enabling businesses to showcase their products easily across Facebook's platforms.
While previously Facebook already had its Marketplace allowing users to buy, sell and swap second-hand products, Facebook Shops allows businesses of all sizes to showcase their products for potential customers to browse with ease from within Facebook and Instagram and when they want to buy the product they can buy it directly on the page (US Only) or be directed straight to your website to continue the purchase journey.
This is particularly useful during the current worldwide crisis given how many people use Facebook's platforms daily for so many things.
Facebook has provided a helpful article on how to setup a Facebook Shop on your business page allowing you to start serving customers using your existing Facebook Catalogue provided by us within minutes.
For more information on Facebook Shops, you can visit Facebook's press release here.